13
JUN
2017
Arm yourself against the future
ACA IT-Solutions - Ghent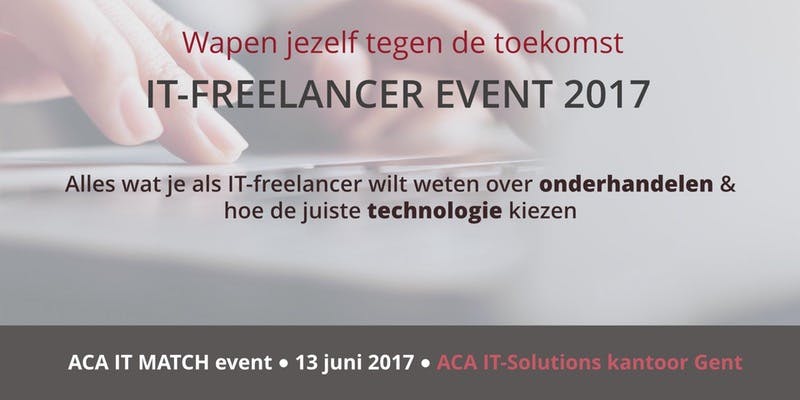 On Tuesday June 13, 2017 IT MATCH will organize an event for IT freelancers again.
For this event we have invited 2 experts that will familiarize the attendees with the following topics:
Negotiations 101
How to choose the right technology / tool?
In the "Negotiations 101" session Maikel Vandorpe (BA / PM bij ACA IT-Solutions & Vlerick eMBA ) will explain different types of negotiations and take a close look at them with tips & tricks for multiple negotiations positions. Afterwards these strategies will be made tangible by means of interactive exercises and by practicing and analyzing the techniques.
In the session "How to choose the right technology / tool?" Yakup Kalin (Senior Mobile Engineer & Team Lead) will show various techniques to deal with changing technologies in the best possible way. After all, clients expect from their consultants that they know about what's happening in the market and that they're flexible for their specific situation. This session helps you see how you can best deal with these changes.
Some of the topics:
IT Maturity: Capability Maturity Model
Magic Quadrant
Forrester Wave
Cocomo Model
Gartner Cricital Capabilities Methodology
For more information and subscribing, you can use the link below.