22
NOV
2016
Real estate finance for freelancers
Faculty Club Leuven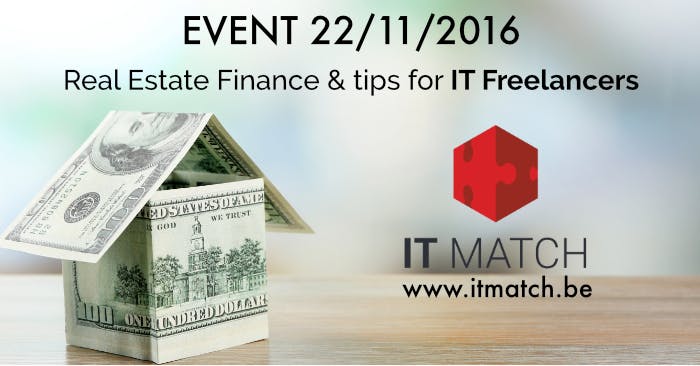 On Tuesday 22/11/2016, IT MATCH is organizing an event for IT Freelancers.
The event will focus on real estate finance options and pension plans that can be linked to investment funds for freelancers. We will also be sharing some interesting tips with you, focused on IT professionals and their daily activities.
We invited an expert speaker to answer all questions concerning these topics:
How can freelancers use their professional activity to invest in real estate
Which benefits come with real estate finance ?
How can real estate be financed by extra-legal pension?
...
Register now for free (NL event)
Click the button below to register.